The Essayist James Mcbride Is An Expert On 1 Point
1kidzdoc

Edited: Feb 25, 10:37pm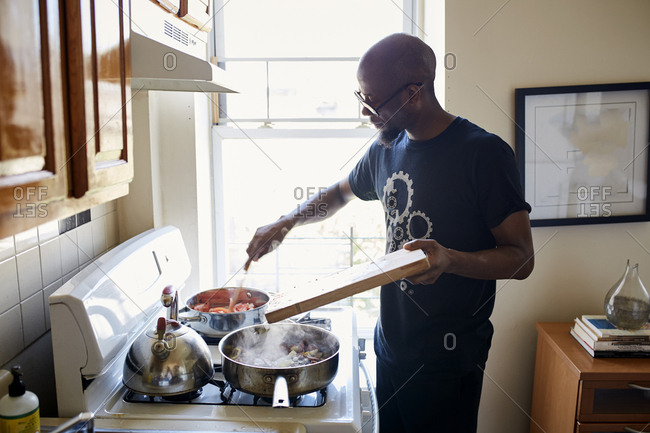 Happy New Year, everyone! I'm Darryl, and this is, I think, my ninth year as a member of Club Read. I'm in my mid fifties, and for the past 17 years I have served as a pediatric hospitalist, a pediatrician who cares for hospitalized infants and children, in a major children's hospital in Atlanta. I'm a typical Atlanta transplant, growing up in metropolitan NYC and Philadelphia before spending four years in Pittsburgh for medical school before I moved to Atlanta 20 years ago for my pediatric residency, followed by my appointment at Children's.
My reading interests mainly consist of contemporary literary fiction and non-fiction from around the world; medicine and public health; literature and non-fiction about Spain (as I am seriously considering retiring to that fabulous country in 8-9 years); literature, poetry and non-fiction from the African diaspora; and, particularly in the past year and a half, current affairs, particularly in relation to the resurgence of racism, Islamophobia, misogyny, and white nationalism, particularly within but also outside of the United States.
I love to cook, and I'll continue to post new recipes in Club Cucina, which Monkey created two years ago, and to travel, particularly to visit friends from LibraryThing I've made in the past decade, especially in the UK and the Netherlands as well as the US. I enjoy organizing and participating in LT meet ups, such as this one in Leiden, NL in 2016:
In past years I've spent most of my LT activity in the 75 Books group, and maintained a very sporadic presence here. Starting this year I'll make Club Read my primary home, as I'll have less time to spend online this year due to my elderly parents' failing health, and my need to study for the General Pediatrics Recertification Examinnation, which I have to take and pass in 2018 to maintain my status as a board certified—and employed!—member of the medical staff at Children's.
I also serve as the administrator of the Booker Prize group in LibraryThing, and will continue to do so. This year I'll also include the Man Booker International Prize, the reincarnation of the annual Independent Foreign Fiction Prize, as I've enjoyed a number of the longlisted books for that prize I've read over the past two years. I'm also very interested in the Wellcome Book Prize, another UK literary award that chooses the best books of the year written about medicine, health and illness. I've been an occasional participant in the Reading Globally group, and I hope to be more active this year than I have been in the past.
Currently reading:
Coltrane: The Story of a Sound by Ben Ratliff
Winter by Karl Ove Knausgaard
The Impostor by Javier Cercas
Completed Books:January:
1. Red Star Over Russia: Revolution in Visual Culture 1905-55 by Sidlina Natalia
2. Sing, Unburied, Sing by Jesmyn Ward
3. Go, Went, Gone by Jenny Erpenbeck
4. I Contain Multitudes: The Microbes Within Us and a Grander View of Life by Ed Yong
February:
5. Locking Up Our Own: Crime and Punishment in Black America by James Forman Jr.
6. Smoketown: The Untold Story of the Other Great Black Renaissance by Mark Whitaker
7. In Pursuit of Memory: The Fight Against Alzheimer's by Joseph Jebelli
8. Mayhem: A Memoir by Sigrid Rausing
9. I Am, I Am, I Am: Seventeen Brushes with Death by Maggie O'Farrell
10. The Devil Finds Work by James Baldwin
11. Fifteen Dogs by André Alexis
2kidzdoc

Edited: Dec 31, 2017, 1:36am
These categories are similar to the ones I created in 2017, and I'll make modifications to them throughout the year.
Classic 20th Century Fiction from the African Diaspora
Blind Man with a Pistol by Chester Himes
The Emigrants by George Lamming
The Famished Road by Ben Okri
If Beale Street Could Talk by James Baldwin
Invisible Man by Ralph Ellison (re-read)
Maps by Nuruddin Farah
Moses, Man of the Mountain by Zora Neale Hurston
Native Son by Richard Wright
Petals of Blood by Ngũgĩ wa Thiong'o
Sozaboy by Ken Saro-Wiwa
Texaco by Patrick Chamoiseau
Whatever Happened to Interracial Love? by Kathleen Collins
Notable 21st Century Literature from the African Diaspora
Abyssinian Chronicles by Moses Isegawa
Blackass by A. Igoni Barrett
Black Deutschland by Darryl Pinckney
The Book of Memory by Petina Gappah
Claire of the Sea Light by Edwidge Danticat
That Deadman Dance by Kim Scott
The Drift Latitudes by Jamal Mahjoub
Fifteen Dogs by André Alexis
Foreign Gods, Inc. by Okey Ndibe
Ghana Must Go by Taiye Selasi
The Good Lord Bird by James McBride
Half of a Yellow Sun by Chimamanda Ngozi Adichie
Juice! by Ishmael Reed
Ladivine by Marie NDiaye
Nervous Conditions by Tsitsi Dangarembga
Pym: A Novel by Mat Johnson
Someone Knows My Name by Lawrence Hill
The Turner House by Angela Flournoy
Wading Home: A Novel of New Orleans by Rosalyn Story
Welcome to Braggsville by T. Geronimo Johnson
Zone One by Colson Whitehead
Nonfiction from the African Diaspora
Between the World and Me by Ta-Nehisi Coates
Beyond Black and White: From Civil Rights to Barack Obama by Manning Marable
Black in Latin America by Henry Louis Gates, Jr.
Changing My Mind: Occasional Essays by Zadie Smith
The Cultural Matrix: Understanding Black Youth by Orlando Patterson
Darkwater: Voices from Within the Veil by W.E.B. Du Bois
Democracy in Black: How Race Still Enslaves the American Soul by Eddie S. Glaude, Jr.
Going to Meet the Man by James Baldwin
The Grey Album: On the Blackness of Blackness by Kevin Young
If They Come in the Morning … : Voices of Resistance, edited by Angela Y. Davis
In My Father's House: Africa in the Philosophy of Culture by K. Anthony Appiah
Known and Strange Things: Essays by Teju Cole
Letter to Jimmy by Alain Mabanckou
The Lights of Pointe-Noire by Alain Mabanckou
Locking Up Our Own: Crime and Punishment in Black America by James Forman, Jr.
The New Jim Crow: Mass Incarceration in the Age of Colorblindness by Michelle Alexander
More Than Just Race: Being Black and Poor in the Inner City by William Julius Wilson
A Power Stronger Than Itself: The AACM and American Experimental Music by George E. Lewis
Respect Yourself: Stax Records and the Soul Explosion by Robert Gordon
Stamped from the Beginning: The Definitive History of Racist Ideas in America by Ibram X. Kendi
Tradition and the Black Atlantic: Critical Theory in the African Diaspora by Henry Louis Gates, Jr.
The Wretched of the Earth by Frantz Fanon
Autobiographies, Biographies and Memoirs from the African Diaspora
Aké: The Years of Childhood by Wole Soyinka
The Audacity of Hope by Barack Obama
Black Boy by Richard Wright
Dreams from My Father by Barack Obama
Frantz Fanon: A Biography by David Macey
I Never Had it Made by Jackie Robinson
The Last Holiday: A Memoir by Gil Scott-Heron
Long Walk to Freedom by Nelson Mandela
Mingus Speaks by John F. Goodman
The Short and Tragic Life of Robert Peace by Jeff Hobbs
Street Poison: The Biography of Iceberg Slim by Justin Gifford
Sweet Thunder: The Life and Times of Sugar Ray Robinson by Wil Haygood
Zenzele: A Letter for My Daughter by J. Nozipo Maraire
3kidzdoc

Edited: Dec 26, 2017, 1:26pm
The Man Booker International Prize 2018 Longlist: TBD

The Man Booker Prize 2018 Longlist: TBD
6kidzdoc

Edited: Dec 26, 2017, 1:43pm
Reading Globally in 2018: Quarterly Reads

1. Travelling the TBR

2. Japan and the Koreas

3. Between Giants: Afghanistan, Armenia, Azerbaijan, Dagestan, Georgia, Kazakhstan, Mongolia, Tajikistan, Turkmenistan and Uzbekistan

4. Tradition and Change

7kidzdoc

Edited: Dec 26, 2017, 1:45pm
11jessibud2

Dec 26, 2017, 2:49pm
Happy new thread, Darryl.
Dropping my star here....
13Cait86

Dec 26, 2017, 4:57pm
Glad to see you're back, Darryl! Your list of planned reads for January looks fantastic - I'm particularly interested in the Moss and Ward novels.

Question for you (and anyone else who would like chime in): in my grade 12 English class, one of our units has students pick a nonfiction book from a list of 20-30 to read. We have them organized by theme, and the list could use some refreshing. Any nonfiction recommendations that could be read by the average 17 year old? Our categories are: Math, Numbers, and Accounting; Personal Struggle and Triumph; History and War; Horrific Events/Disasters; Science/Social Science; The Arts; and Social Justice. Any input would be most appreciated!
14kidzdoc

Dec 26, 2017, 5:51pm
>13 Cait86: Hi, Cait! It's great to see you back as well, and I look forward to your reading plans as well. Signs for Lost Children is the sequel to Sarah Moss's superb novel Bodies of Light, which Rachael (FlossieT), Fliss (flissp) and I all loved. The two of them said that Signs for Lost Children wasn't as good as Bodies of Light, but that it was definitely worth reading. We all enjoyed her latest novel, The Tidal Zone, which was shortlisted for the 2017 Wellcome Book Prize.

I'll have to give some thought to your question. I'll post a reply on your thread in a day or two.
15Berly

Edited: Dec 26, 2017, 5:53pm
Okay, starred here as well. Yikes! Now I'll have to keep you with you in two places! : )
16thorold

Dec 26, 2017, 5:54pm
Best wishes, Darryl! Dropping my star too.
>9 kidzdoc: Setting up a theme read in memory of RebeccaNYC sounds like a very good idea.
17kidzdoc

Dec 26, 2017, 5:55pm
>15 Berly: Hi, Kim! It will probably be easier for you and other 75ers to follow me there, although you are more than welcome to do so here.
18kidzdoc

Dec 26, 2017, 5:58pm
>16 thorold: Hi, Mark! I didn't follow your thread closely in 2017, but I will do so this coming year, as your detailed reviews of books and authors unfamiliar to me is very interesting.

Thanks for your input. I'll plan to set up a thread in memory of Rebecca later today or tomorrow.
19EBT1002

Edited: Dec 26, 2017, 6:12pm
Just dropping off a star over here, as well.

ETA: I didn't know Rebecca well but I admired her greatly. I will join in for some of those books ~~ and thank you for setting up a thread. I love this reading community and I love how we honor those we lose. xo

20jessibud2

Dec 26, 2017, 7:01pm
>13 Cait86: - Hi there,
Not sure if this fits your request but I found Daniel Tammet's Born On a Blue Day to be a really compelling read. Here's what I just grabbed from a quick google, that may confirm my impression that this could work for you:

Daniel Tammet - Wikipedia
https://en.wikipedia.org/wiki/Daniel_Tammet

Daniel Tammet. (born 31 January 1979) is an English writer, essayist, translator, and autistic savant. His 2006 memoir, Born on a Blue Day, about his life with Asperger syndrome and savant syndrome, was named a "Best Book for Young Adults" in 2008 by the American Library Association Young Adult Library Services magazine.
23Cait86

Dec 27, 2017, 5:25pm
>22 kidzdoc: Four books from this year's Booker longlist -- nice!! I hope 2018 is as stellar a year as 2017. I still have Home Fire to read, but I really liked Autumn and Lincoln in the Bardo. My favourite was Reservoir 13 though.
24Caroline_McElwee

Edited: Dec 29, 2017, 6:18am
I'll probably follow along over here then Darryl.

>22 kidzdoc: I'm having a really hard time choosing my best of. 2017, at the moment I'm looking at 4 novels, 13 non-fiction and 2 volumes of poetry, but I won't make my mind up until 30 December.

I have the Coates near the top of the. 'Early 2018' pile.

>9 kidzdoc: I like that idea. I came upon one of Rebecca's gifted volumes recently too.
28kidzdoc

Dec 30, 2017, 9:30pm
>27 roundballnz: Admittedly I purchased every Verso book published this year that was of interest to me; it's hard to pass up ebooks that cost more than $1.00, and if time wasn't a consideration I would read all 12 books I bought in 2018.

Well done on getting October. I look forward to your thoughts about it, as I assume that you'll read it before I do. I'm far more interested in learning more about the Russian Revolution after the three or four centennial museum exhibitions I saw in London this year, two at Tate Modern last month, and at least one at the Royal Academy of Arts earlier this year.
29auntmarge64

Dec 31, 2017, 9:49am
Darryl, it's wonderful to see that CR will be your primary hang-out this year! You're way more ambitious and productive than I, but I love reading your posts. I'm looking forward to your review of AIDS at 30 - I read widely in the early years, watched friends die, and I'll be interested to see what the overview is now and whether it's worth catching up. Have a great year of reading! (But where do you get the time??? I'm retired and couldn't keep up with you.)
30kidzdoc

Dec 31, 2017, 2:18pm
Thanks, Marge! I haven't been a good member of Club Read in years past, as I've spent far too much time trying to keep up with the flurry of threads in the 75 Books group and spent less time reading, writing reviews, and reading the excellent reviews here. I'll stay active in both groups, but I intend to spend much less time online, especially after I return to work on Tuesday.

I hope to get to AIDS at 30 this year. I'll almost certainly read How to Survive a Plague: The Inside Story of How Citizens and Science Tamed AIDS, though. HIV/AIDS is still very prevalent in Atlanta, where I work, although it doesn't seem to be as rampant as it was in the late 1990s, when I was a resident and saw a sizable number of pediatric AIDS patients.

But where do you get the time???

Ha! That's a question I am frequently asked by my colleagues at work, most of whom are amazed at my reading output. I watch essentially no television, unlike many of them, which provides me with many more hours to read on work days and especially off days than they have. I'm also single and childless, which helps as well.
31kidzdoc

Dec 31, 2017, 6:37pm
I'll post my last review of 2017 here, since I wrote it not long ago.
Humanity: How Jimmy Carter Lost an Election and Transformed the Post-Presidency by Jordan Michael Smith
My rating:
This Kindle Single describes the downfall and public disgrace of President Jimmy Carter, after his resounding defeat to Ronald Reagan in the 1980 presidential election, and his resurrection and reinvention after he left the White House, which transformed and transcended the role of former US presidents, earned him the 2002 Nobel Peace Prize, and assured that he would be remembered as a humanitarian, a compassionate Christian, and an influential world leader, rather than the bumbling, ineffectual and inflexible president that he was widely perceived as being.
In the aftermath of the devastating presidential defeat, in which he lost 44 of 50 states to Reagan, Jimmy Carter and his wife Rosalynn returned to their home in Plains, Georgia both humiliated and impoverished, due to the failure of the family business. His sister, Ruth Carter Stapleton, encouraged him to embrace Christ in the 1960s, when he became a born again Christian, which was influential in his moral beliefs as a politician, but also a hindrance as it led to his inability to achieve compromises and build coalitions with opponents during his presidential years. These strongly held beliefs did serve him well as a private citizen, as he decided to use his former position to accomplish good deeds and influence others. First, he dedicated the Jimmy Carter Presidential Center, located in the heart of Atlanta, to the goals of world peace, eradication of communicable illnesses in developing countries such as Guinea worm disease and river blindness, and the oversight of important elections throughout the world. He and Rosalynn were also influential in transforming Habitat for Humanity from a small organization dedicated to building homes for the poor into a multimillion dollar organization operating throughout the country.
Jordan Michael Smith does a fine job in chronicling Jimmy Carter's post-presidential activities, and his influence on the presidents who have succeeded him into using their position as former world leaders to benefit humanity, instead of enriching their own coffers, as Carter's predecessors were best known for. "Humanity" is a readable and informative introduction to this fine man, who has inspired untold public officials and private citizens to follow in his footsteps.
32baswood

Dec 31, 2017, 8:15pm
Yes! I always liked Jimmy Carter
33kidzdoc

Edited: Dec 31, 2017, 8:32pm
>32 baswood: Most of us who live in Atlanta are fond of Jimmy Carter as well, Bas. The Carter Presidential Library is close to my home, a little more than three miles away. I'll go there in mid-January to see Kevin Young talk about his latest book, Bunk: The Rise of Hoaxes, Humbug, Plagiarists, Phonies, Post-Facts, and Fake News, which was chosen for the 2017 National Book Award for Non-Fiction. Young is a professor of English and Creative Writing at Emory University here in Atlanta, where I completed my residency in Pediatrics, and he serves as the poetry editor of The New Yorker and as the director of the Schomburg Center for Research in Black Culture at the New York Public Library. I don't own this book yet, but I'll buy it at the reading if it's available, which it should be, or beforehand if it isn't.
34auntmarge64

Edited: Jan 2, 7:05pm
Yes, Carter has certainly shown that, presidential success or not, the high profile can give one the opportunity to do really good things for the world. I admire him greatly.

But on another note, Darryl, ahem, why, oh why, did you have to mention the Verso sale??? Now I've got 6 new books on my Kindle TBR shelf:

The S Word by John Nichols
The Balfour Declaration: Empire, the Mandate and Resistance in Palestine by Bernard Regan
October: The Story of the Russian Revolution by China Mieville
Ten Myths About Israel by Ilan Pappe
The Age of Jihad: Islamic State and the Great War for the Middle East by Patrick Cockburn
The End of Policing by Alex S. Vitale
35dchaikin

Jan 2, 2:57pm
Happy New Year, Darryl. May it be better than last year. Of course I'm following and happy you'll focus here. I do think you need a few more themes, though.
36wandering_star

Jan 2, 4:44pm
Hi Darryl, wonderful reading plans and recommendations as always. I'm glad you'll be here more as I find I can't keep up with the 75 Books threads! I look forward to keeping up with your reading, culture and travel this year (and perhaps sharing some of it in Edinburgh if we manage to coincide)!

Thanks for setting up the thread in memory of RebeccaNYC, what a great idea.
37arubabookwoman

Jan 2, 6:37pm
Hi Darryl--like you I will probably be concentrating most of my LT time over here in Club Read.

Several of our favorites of 2017 coincide: Home Fire, Lincoln in the Bardo, The Gene, and Another Day in the Death of America. I read it years ago, so it was not in my 2017 list, but The Assault is also a favorite. I also included Reservoir 13, which you say just missed your list.

I see you are reading Sing, Unburied Sing. I loved Salvage the Bones, and was so looking forward to Sing, Unburied Sing, but I was terribly disappointed in it. I won't say why now, to avoid spoilers for you (don't know how far into the book you are--the beginning was great), but I'm interested to see what you think. My review explaining my reasons is on the book page.


38kidzdoc

Jan 2, 7:04pm
>34 auntmarge64: Spot on, Marge. Jordan Michael Smith, the author of Humanity, did a nice job of comparing Jimmy Carter's post-presidential activities with those of his predecessors, who mainly used their former positions as world leaders for personal financial gain, particularly Gerald Ford, and the presidents who followed him, who have been more likely to use their influence for the public good.

Oops...sorry about mentioning the Verso Books end of year sale. At least it wasn't costly, right?!

>35 dchaikin: 😄 Thanks, Dan! I am determined to have a more focused and productive reading year in 2018, despite personal challenges that will make it more difficult to do so. I actually do have one other undeveloped theme that I would like to focus on, either this year or in 2019, which would involve reading the works of liberal theologians like Reinhold Niebuhr, Martin Luther King, Jr. and Cornel West, and books by moral philosophers such as Kwame Anthony Appiah.

>36 wandering_star: Thanks, Margaret. I've also had a hard time keeping up with threads in the 75 Books group, and unfortunately my OCD tendencies have meant that I've spent more time trying to catch up there than reading the excellent reviews and thoughtful comments in Club Read. I have several good friends in 75 Books, including a not insignificant numbeer of members who I meet up with in person on a regular basis, so I'll remain active in that group for the foreseeable future.

I hope to be able to go back to Edinburgh this coming August. However, my parents' health has taken a decided turn for the worst in the past six months, and they are in need of much more help now than they did a year ago, which will undoubtedly put a huge dent in my travel plans for this year. I'll book a refundable hotel room for Edinburgh this week, and hopefully I'll be able to meet up with you, Fliss and others for the Festivals this summer.

I'm glad that you and others liked my idea to honor rebeccanyc in 2018, and hopefully that will be a good way to honor her, and what she meant to this group, and to LibraryThing.
39katiekrug

Jan 2, 7:12pm
>37 arubabookwoman: - I agree that Sing, Unburied, Sing was not as good as Salvage the Bones, but I did not dislike it. Regarding your reviews,

Hi Darryl!
40kidzdoc

Jan 2, 7:18pm
>37 arubabookwoman: That sounds good, Deborah. Yours is one of the threads that I have neglected the past year or more, so I intend to follow you more closely in 2018, especially since our reading tastes are quite similar, as you mentioned. I think I liked Reservoir 13 a bit less than you, others and especially Rachael (FlossieT) did. Rachael recommended it to me last year, when she and her husband invited Fliss (flissp) and me to Sunday roast at their home in Cambridge in April, well before the Booker Prize longlist was announced. I did enjoy it, though, and IMO it was certainly deserving of a spot on last year's Booker Prize longlist.

I'm now 1/3 of the way through Sing, Unburied, Sing, and I'm enjoying it so far. I briefly glanced at your review a couple of days ago, and saw that you weren't that keen on it. I'll almost certainly finish it by this weekend, and I'll be sure to post a review of it this week or next.
43.Monkey.

Jan 3, 9:46am
Ahh your organization & lists always make me so jealous! XD So glad you're going to be more over here again this year! That's another incentive for me to try to be around more, haha.

Sorry to hear about your parents, hopefully things are able to improve a bit for them.

>38 kidzdoc: Have you read much about King before? I think he actually wasn't much of a theologian, just a very intelligent insightful man. I'm currently finishing up I may not get there with you: the true Martin Luther King, Jr which has been quite enlightening, both good & bad. I'm not quite done, but I'd likely recommend it to anyone looking to get a clear full picture of him. :)
46avidmom

Jan 3, 9:04pm
Just stopping by to hang up my star...
Carry on.
47qebo

Jan 4, 1:50pm
>1 kidzdoc:Club Read my primary home
Hmm, your 75er thread has over twice as many posts, but maybe that is Other People and not you.
Happy New Year!
48.Monkey.

Jan 4, 4:17pm
75ers are super chatty, which is why I've never been inclined to go over there. Not that there's anything bad about that, just I could never possibly keep up with anything at all with the crazy amount of posting, so would wind up off sitting in the corner alone, lmao.
49mabith

Jan 4, 4:41pm
Making a note of your thread. Looking forward to following your reading again.
50Sakerfalcon

Jan 5, 9:50am
Happy New Year, Darryl! I'm looking forward to more chat about books, art, theatre, food, current affairs and everything else - online if not in person, this year. I hope you had a good Christmas and New Year with your folks, and that their health stabilises in the coming months.

Wishing you a year of great reading and travels!
51jjmcgaffey

Jan 5, 7:41pm
>13 Cait86: Not sure it quite fits the theme, but I love The Cuckoo's Egg by Clifford Stoll. It might fit into Math, Numbers, Accounting. Stoll was a junior sysop in...Berkeley? in the early days of the World Wide Web, and discovered some slight discrepancies in his data (well explained, since he was just figuring out computers himself at the time). He tracked them down, tracked who was doing what through the Web, and ended up uncovering a spy...and then had to convince those who could actually deal with a spy what he'd found. The tech is very retro (mainframes, and this new email thing), the quest is complicated, but he's an excellent writer and I found (find) it fascinating. I've probably read it half a dozen times. I didn't read it the first time until I was probably in my mid-twenties, but I think it would be quite as accessible to someone around 17.

I've read some of his other work, which is just as well written but it turns out he's a digital curmudgeon. It is therefore rather amusing, unintentionally (this "internet" thing is useless, people say they can use it for learning but it doesn't go fast enough for videos and email is too complicated and waah wahh...).

And if you have kids who would enjoy the gory - I just finished The Knife Man about John Hunter who pretty much single-handedly developed scientific surgery (as opposed to cutting by the rules of the classical medical books, from Roman times). Lots of literal blood and gore, as he performed thousands of dissections of people (mostly grave-robbed bodies) and animals; quite a bit about medical "science" of the day and how he and his students transformed it. Could fit into Science or Personal Struggle. It does end sadly, as he died abruptly and a lot of his work was suppressed or destroyed - but despite that, his work and that of his students (some of whom have names people will recognize) changed the medical world entirely.
52Cait86

Jan 6, 7:54am
>51 jjmcgaffey: Thanks Jennifer! Those are both great suggestions, and I will share them with my colleagues. Your first suggestions makes me realize that we should probably have a tech category, since that is a major area of interest for a lot of kids.
53kidzdoc

Edited: Jan 6, 11:55am
>42 wandering_star: Thanks, Margaret. I also hope that 2018 will be a better year for my parents than 2017 was, but I fear that won't be the case.

>43 .Monkey.: Hi, Monkey! I'm glad that you'll also participate in Club Read more often in 2018. My presence here will be mainly limited to my days off from work, for at least the first quarter of the year or until the inpatient census slows down. We had a quiet start to the year, but by week's end there were nearly twice as any patients on the General Pediatrics census. The busier we are the longer our days are, and the less time I'll have to read and to post on LT on work days. Fortunately I'm off this weekend, but I'll use today to mainly catch up on sleep and finish Sing, Unburied, Sing, and tomorrow to go to the supermarket, cook for the upcoming work week, and do other household chores.

Thanks for your kind comments about my parents.

You may be right in your assessment of Martin Luther King, Jr. as less of a theologian than a deeply religious and moral man, especially in comparison to Reinhold Niebuhr and others. I really need to read more of MLK's works, especially since he is a native Atlantan; the barbershop I go to is located on the same intersection as Ebenezer Baptist Church, where Daddy King, MLK's father, served as pastor in the first half of the 20th century, and a short walk away from the Martin Luther King Jr. National Historical Site, where his grave is located.

>44 Caroline_McElwee: I'm glad to hear that you're also enjoying Sing, Unburied, Sing, Caroline. I have just over 70 pages to go, and I'll certainly finish it this afternoon. I noticed this week that this novel is the inaugural book of the new PBS News Hour-New York Times Book Club, which I'll follow closely and probably participate in frequently, as those are my two favorite media sources.
54kidzdoc

Jan 6, 12:16pm
>45 SandDune: Excellent, Rhian. I look forward to your thoughts about Sing, Unburied, Sing.

>46 avidmom: Good to see you here, avidmom!

>47 qebo: Happy New Year, Katherine! I expect that my 75 Books threads will have far more posts than my Club Read threads will, and I'll do my best to stay active in both groups, but it will be far easier to do so here.

BTW, have you heard about the LT meet up in Philadelphia on Sunday, March 4th? I'm planning to go, provided that I can get time off from work that weekend.
55kidzdoc

Jan 6, 12:27pm
>48 .Monkey.: Right, Monkey. It's a very chatty, and friendly, group, both online and in real life, as I've met over 20 75ers in the US, UK and the Netherlands, some of whom I would consider to be close friends. It would be hard to cut ties with that group, but I also value the members of Club Read, some of whom I've also met in real life (present company included!).

>49 mabith: Hi, Meredith! I followed your thread last year, although I didn't comment on it often, and I'll continue to do so in 2018.

>50 Sakerfalcon: Hi, Claire! Happy New Year to you, Karen, and the rest of your family. I think it's highly likely that I'll visit London in 2018, although perhaps not four times as I did last year. I'll also go ahead and make hotel reservations for Edinburgh for mid to late August for the upcoming Festivals, now that Fliss has mentioned that she'll be there from 17-22 August. I'll be off during the month of June again, and although I may not be able to spend the entire month in Europe, as I usually do, I don't see why I can't spend at least two weeks there. I'll keep you and others posted as the year progresses.

>51 jjmcgaffey:, >52 Cait86: Thanks for mentioning The Knife Man, Jennifer. I'll be on the lookout for it.
56qebo

Jan 6, 1:31pm
>54 kidzdoc:LT meetup
I had seen mention on... lauralkeet's thread? That's also the first weekend of the Philadelphia Flower Show, which I haven't been to in awhile, so perhaps I could combine events.
57.Monkey.

Jan 6, 6:00pm
>53 kidzdoc: I'm glad, too! :D Well hopefully you will have more free time for reading and chatting in a little while. :)

Yes exactly, he was more for religion (and politics, as far as it concerned the bettering of the world, at least) than actually delving into theology. In the book I mentioned, Dyson actually lists a handful of names of those who influenced King, which you may be curious to look into instead of King himself. I took note of the names myself so I could do that very thing, lol. If you're interested, they were: Kant, Hegel, Marx, Nietzsche, Barth, Niebuhr (who you've mentioned already), Tillich, and Wieman.
Ooh I didn't realize you were so close to his area! Have you gone to the church? I'm Jewish and not religious, lol, but I think it'd be quite nice to see Ebenezer.

>55 kidzdoc: Indeed, they have always come off plenty friendly! And naturally it only makes sense to want to stick with friends! :) I've considered joining there before, but when I get bogged down (which in terms of LT means lots of threads with lots of posts in them) I get overwhelmed and tend to run away, hahaha, so it would not be the place for me. XD
58RidgewayGirl

Jan 6, 9:46pm
Looking forward to your comments on Sing, Unburied, Sing. It's one my book club is tackling in April as well as one of the books competing in the Tournament of Books, so I'll be reading it soon.
59jjmcgaffey

Jan 7, 3:55am
>55 kidzdoc: Want it? I enjoyed it, but I don't think I'll reread any time soon, and I'd be happy to get it out of the house. PM me your address (or whatever address you'd like it sent to) and I'll pass it on.
61janeajones

Jan 9, 7:24pm
Hi Darryl -- great to see you here. It's really tough to deal with declining parents, but I know yours are in the best of hands (and cooks). I've become more of a lurker than a really active participant, but I do read your thread with great interest.
62kidzdoc

Jan 17, 4:19pm
>56 qebo: You're right, Katherine. The meet up will be held on Sunday, March 4, and although plans are still under development, we'll probably meet at 30th Street Station around 10:30 am, and wrap up the day at 4 pm. I've requested that weekend off from work and received a verbal acknowledgement from my partner who makes our work schedule, so once my group's March schedule is published I can figure out if I'll be going and make flight reservations.

>57 .Monkey.: Thanks, Monkey. All of those names of thinkers who influenced MLK are familiar to me, save for Barth and Wieman.

I've visited the old and new Ebenezer Baptist Churches, which are across the street from each other. They, and the barbershop I go to every two weeks, are within a 15 minute drive from where I live, so I should go there more often, especially when there are events during weekdays.


Erri De Luca (writer, screenwriter), born in Napoli (1950) is a writer, novelist, story-teller, essayist, translator and poet. He has published more than 60 books, numerous collections of short stories and poems, translated in more than 30 languages. He is considered by many literary experts "a master of the Italian language of the past two decades." His grandmother was Ruby Hammond, an American woman who came in Italy in the first years of the past century. His name, Erri, is an Italian version of Harry, his uncle's name. Erri De Luca started writing when he was a student. For about twenty years he has been a manual worker. His first novel, "Not Here, Not Now", was published in Italy in 1989. He is a translator from Ancient Hebrew and Yiddish, and is an appreciated translator of several books of the Ancient Covenant. He was awarded the France Culture Prize in 1994 for his "Aceto, arcobaleno", the Laure Bataillon Award in 2002, for "Tre cavalli" (Three horses), and the Femina Etranger for "Montedidio" (translated: God's Mountain). In 2010 he was bestowed with the German International Literary Petrarca Award. Erri De Luca appeared in a cameo role in the movie "L'isola", by Costanza Quatriglio, and made his debut as a screenwriter and leading actor in the short film "Di la' del vetro" (Beyond the Glass), presented at the Venice Film Festival in 2011. In "The Night Shift Belongs to the Stars", a screenplay he wrote, he also plays a small role. De Luca has been a member of the jury at the Cannes Festival in 2003. He wrote and starred in several plays including the theatrical drama "In viaggio con Aurora" (Traveling with Aurora). De Luca contributes regularly to several newspapers and magazines. He is a passionate mountain climber. He currently lives in the country near Rome.

Quotes
 "I consider bombing an act of terrorism. To better express my condemnation against such acts, perpetrated in the former Yugoslavia by NATO in the '90s, I decided to cross over and live in Sarajevo (Bosnia). There, I experienced first hand the fear induced by the sound of air-raid sirens, that eerie sound my mother often told me when, during WWII, our Naples, then occupied by the Nazis, was regularly bombed by the Allied Forces planes.
 "Invincible is not the one who always wins, but he who, after repeated defeats, keeps raising up to give it another fight."
 "I learned how to breathe in synchrony with the city's [Naples] sighs of relief, with its flashes of anger, its catarrhal coughs and bursts of laughter. My writing is informed by the sulfur and the carbon monoxide of the braziers lit in small rooms overlooking icy, suffocating streets. It comes from the smell of home-roasted coffee and the feint gurgle of the pot cooking Sunday's thick sauce all night by the heat of a candle."
 "Naples is a female being for its geographically concave body. It's a male for the sea that surges and penetrates it. Two sexes in one body: Naples is Adam before he lost his rib. Not a hermaphrodite, rather the invasion of one sex into other."


Works

 Non ora, non qui, Feltrinelli, 1989
 Una nuvola come tappeto, Feltrinelli, 1991
 Aceto, Arco baleno, Feltrinelli, 1992
 I colpi dei sensi, Fahrenheit 451, Milano, 1993
 Prove di risposta, Edizioni Nuova Cultura, Roma, 1994
 In alto a sinistra, Feltrinelli, 1994
 Pianoterra, articoli, Qiqajon, Bose, Magnano, 1995
 "Il cronista scalzo e altri scritti", Legatoria del Sud
 Alzaia, Feltrinelli, 1997
 Ora prima, Qiqajon, Bose, Magnano, 1997
 Tu, mio, Feltrinelli, 1998
 Tufo, Dante & Descartes, 1999
 Tre cavalli, Feltrinelli, 1999 (Three Horses, Other Press)
 "Un papavero rosso all'occhiello senza coglierne il fiore", Interattiva, 2000
 Montedidio, Feltrinelli, 2002 (God's Mountain, Other Press)
 Opera sull'acqua e altre poesie' (poetry)', Einaudi, 2002
 Lettere da una citta' bruciata, Dante & Descartes, 2002
 Nocciolo d'oliva, EMP, 2002
 Il contrario di uno, Feltrinelli, 2003
 Immanifestazione" Dante & Descartes, 2003
 "Morso di luna nuova. Racconto per voci in tre stanze", Mondadori, 2004
 "Precipitazioni", Dante & Descartes, 2004
 Chisciottimista, Dante & Descartes, 2005
 In nome della madre, Feltrinelli, 2006
 Sulla traccia di Nives, Mondadori, 2006
 Napolide, Dante & Descartes, 2006
 "Sottosopra" (with Gennaro Matino), Mondadori, 2007
 "lettere fraterne" (with Izet Sarajilic), Dante & Descartes, 2007
 "L'isola e' una conchiglia", La Conchiglia, 2008
 "Almeno cinque" (with Gennaro Matino), Feltrinelli, 2008
 "L'ospite incallito" (poetry), Einaudi, 2008
 "Il cielo in una stalla", Infinito, 2008
 Tentativi di scoraggiamento (a darsi alla scrittura), Dante & Descartes, 2009 (Attempts at discouragement (when taking up writing))
 "Penultime notizie circa Ieshu/Gesu'", Messaggero, 2009
 Il giorno prima della felicità, Feltrinelli, 2009 ("The day before happiness", Other Press)
 Il peso della farfalla, Feltrinelli, 2009
 Tu non c'eri, Dante & Descartes, 2010
 "Rivolte inestirpabili", Forum Edizioni, 2010
 E disse, Feltrinelli, 2011
 Le sante sello scandalo, La Giuntina, 2011
 I pesci non chiudono gli occhi, Feltrinelli, 2011


Translations
 "Esodo/Nomi", Feltrinelli, 1994
 "Giona/Iona", Feltrinelli, 1995
 "kohelet/Ecclesiaste", Feltrinelli, 1996
 "Il libro di Ruth", Feltrinelli, 1999
 "Salmo secondo ovvero Elogio del massimo timore", in Micromega, 2000
 "Noah Ansheldell'altro mondo" (of Dovid Katz), translation from Yiddish, Dante & Descartes, 2002
 "Vita di Sansone dal libro Giudici/Shoftim, Feltrinelli, 2002
 "Vita di Noe'/Noa", Feltrinelli, 2004
 "L'ospite di pietra. L'invito a morte di Don Giovanni. Piccola tragedia in versi", Feltrinelli, 2005
 "Canto del popolo yiddish messo a morte (of Ytshak Katzenelson), Monadori, 2009